I was awarded the Seniors Real Estate Specialist (SRES®) designation by the Seniors Real Estate Specialist Council of the NATIONAL ASSOCIATION OF REALTORS® (NAR). in 2012 and I have not looked back since.
Did you know that less than 1% of the Realtors® in Edmonton have this Designation and specialize in Seniors Real Estate? As a Seniors Real Estate Specialist I will provide you with a customized approach to your real estate needs. I have the knowledge and expertise to counsel you though the major financial and lifestyle transitions involved in relocating, refinancing, or selling your family's home.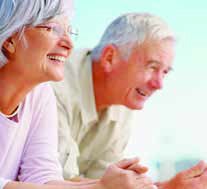 My team and I offer you the opportunity to complete a real estate transaction with the patience, professionalism and the expertise you deserve. As an SRES® Designee, I have received extensive education on topics such as; tax laws, probate, estate planning, equity conversion strategies, and can offer you the relevant information on the current market trends as well as valuable resources regarding real estate transactions.
I can guide you through all of your real estate transactions because I have Sensitivity to 50+ issues and priorities. The devotion to provide reputable services that win and sustain trusting client and customer relationships
So when looking for a real estate professional that will respond to your specific 50+ real estate needs, look for a Seniors Real Estate Specialist Designee.
Every week I for the next while I will focus on a New Topic that relates to Seniors Real Estate and what it means to the 50+ Baby Boomers and Seniors in Edmonton when it comes to Real Estate.
For More information on some of the services I offer to the 50+ and Seniors in the Edmonton and Surrounding Area please visit my website especially designed just with you in mind.
Susan Paulsen
"With you every step of the way!"