I was searching the internet and I found these pictures. These are brilliant ideas for space saving if you have a smaller home. These were just some of my favorites.
What a great little table. This could be used for just about anything. I was thinking for a childs room as a desk.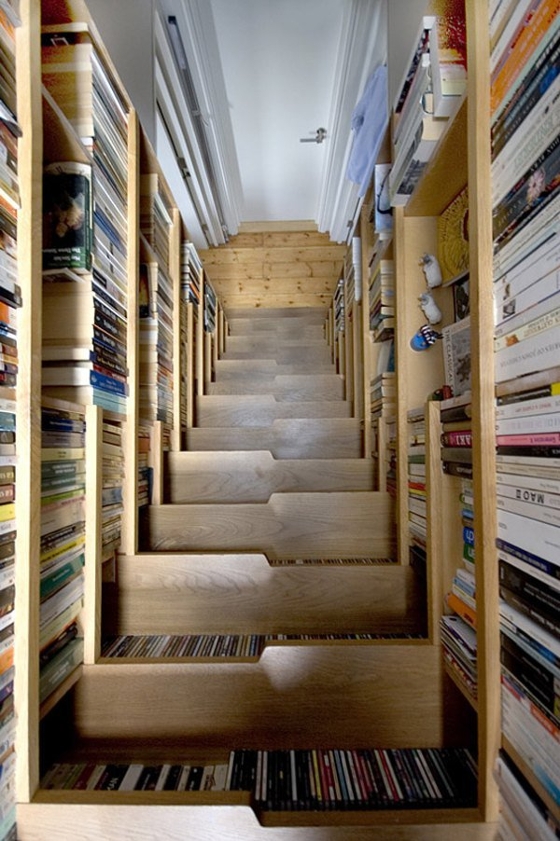 Now I am not sure about this one, but I thought it looked kind of neat.
In a condo or small home this would be ideal
This is a great idea for a small nook or guest room. Even for a teenagers room this would be perfect.
Great for the Living room woudn't you say?
Ideal for that Bachlor Pad!
Now this is brilliant. Out of sight out of mind.
This is another innovative idea for your guest room or Childs room.
Wine Anyone?
Now this is an amazing use of space. I am not sure why more people do not make use of the wasted space that stairs make.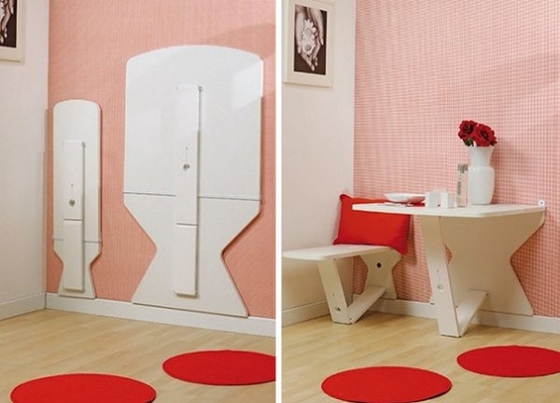 Breakfast for two.
Another great use of space under the stairs.
I coudn't resist adding this, as I am a huge Dog Lover!
Another of my favorites. This is such great use of that wasted stair space.